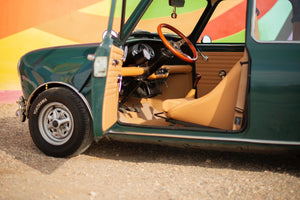 Historic
---
 The result of 40 years of continuous development in an unsurpassed range of historic seats: The Cobra range embraces seats which will fit into the vast majority of cars past and present, from the tiny and spartan to the grandest and most luxurious.
The choice is truly impressive so when you ask the question
- Will it fit into my car?
- Will it provide a comfortable driving position?
- Will it aesthetically enhance the appearance of my car?
You will find a seat in the Cobra range which comfortably ticks all three boxes.